Primary Care Leesburg Virginia

Deanna DeRusso MD
Full Internal Medicine
Full Dermatological Care
Primary Care for the Family
Vanderbilt and Georgetown Alumna

Voted numerous times as one of the Top Medical Doctors of Loudoun county in the Leesburg Today's annual "Best of the Best Poll".

We are a caring and experienced Primary Care medical practice in the Leesburg area.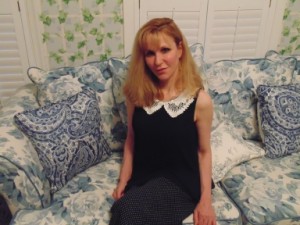 We are sensitive to your health and medical needs.
We take the time to listen in order to effectively diagnose your medical problems and provide continuity of treatment and care.

Establishing a comfortable relationship is important to us… Dr. DeRusso will personally see you on each visit in order to get to know you and provide consistent medical care.
We feel that as we do not participate with most medical insurance companies, we are able to diagnose and treat your medical problems to the fullest extent necessary and without obligatory restraints.

Our caring staff speaks promptly and directly with each patient. Medical issues are handled the same day, and you will be always be offered a prompt appointment if necessary.
Our phones are answered personally and appointments may be made over the noon hour.
We take the time to LISTEN to the patient in order to effectively treat each problem.
Call (703) 771-7377 for an Appointment.

Our Loyalties are to the Patient…
Not an Insurance Company.
Heritage Internal Medicine – Deanna DeRusso M.D.
116-A Edwards Ferry Rd Leesburg, Va 20176
(703) 771-7377
---